What Is an Electric Toothbrush?
The electric toothbrush is a special device for the care of teeth and mouth. The design has a small electric motor that provides automatic movement of the bristles during cleaning. Such devices operate on the basis of batteries or rechargeable batteries. The main advantages compared to conventional toothbrushes are increased cleaning efficiency, improved removal of plaque from the teeth, and high-quality gum massage. In particular, the most perfect constructions make about 60 thousand movements per minute.
All electric toothbrushes can be divided into three large blocks – standard, sonic and ultrasonic. Each of these types has its own characteristics. If you compare these products with classic toothbrushes, they have a number of advantages:
Excellent cleaning quality;
A large number of modes of operation;
Extended range of options;
Safe to use.
Easy to Use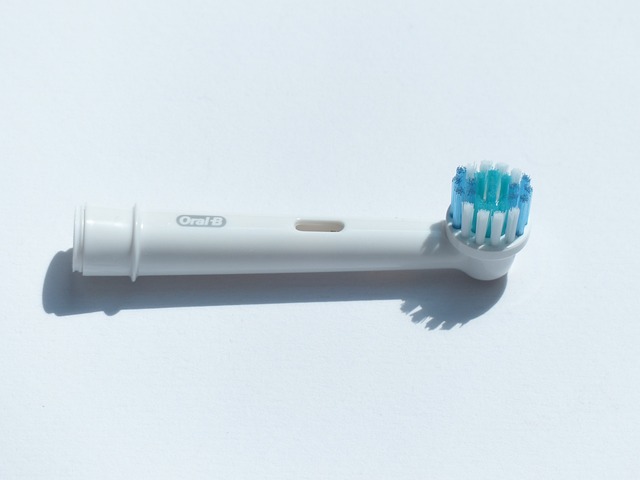 When using a regular toothbrush, you must independently move it back and forth along the teeth. If you buy an electric toothbrush, it will do the work for you. This means that you only need to direct the nozzle of an electric toothbrush on the surface of the teeth. Realizing the principle of this method, many people find it easier. In addition, people suffering from arthritis or other similar diseases find the use of an electric toothbrush less painful. Electric toothbrushes can also help children brush their teeth more effectively. But be sure to check the allowable age for children to use an electric toothbrush.
Technology and Features
Rich in technology and function, electric toothbrushes provide great benefits to oral health. Some of them may even allow you to improve your oral care habits. High-tech features include:
Numerous cleaning modes: for sensitive teeth, for whitening, or for gum massage.
Pressure sensors signal when you brush too hard.
Timers to help keep track of how long you are cleaning each quadrant of your mouth.
Digital reminder to replace the nozzle.
Rotational or sound technology.
Bowl-shaped head.
Electric toothbrushes are compatible with various types of nozzles. You can always choose a nozzle depending on your preferences.
How to Choose an Electric Toothbrush?
One of the key factors is the diameter of the cleaning head. Glendale dentist Dr. Sahakyan at Smile Makeover of LA recommends a universal size (about one and a half centimeters). Such a toothbrush will penetrate well even to hard-to-reach areas of the teeth. The handle should be as comfortable as possible. Ideally, should be made of rubber or matte plastic with a non-slip coating. Bristles need to pick up medium hardness. Medium bristles will effectively cope with dental plaque and will not damage the enamel.
Best Conventional Electric Toothbrushes
Oral B Electric Toothbrushes
The main positive point associated with this toothbrush is the pulsating mode of movement of the bristles. It makes brushing your teeth even more effective. There are a large number of nozzles of various types: precision clean, 3D white, sensitive, and so on.
The brush is made on the basis of the latest developments in the field of dentistry. It has a three-dimensional cleaning function. With its help, you can remove twice the amount of plaque compared to conventional brushes. The user chooses the cleaning mode himself. The design has a special pressure sensor. If the brush presses too hard on the teeth, the pulsating movements stop. There are a built-in timer and a convenient display.
Benefits:
Powerful enough device;
It copes well with any bloom;
Convenient to manage;
A large number of nozzles come in the kit;
Easily fits in your hand;
Protects your gums;
100% brushing incidence;
Up to 100% more plaque removal;
Gently whitens your teeth by removing surface spots;
Never run out of battery.
Glendale Dentist Dr. Sahakyan recommends choosing an Oral-B toothbrush, as it will reduce the risk of developing dental diseases, give your teeth natural whiteness, and breath to freshness.
Philips Sonicare DiamondClean Toothbrush
Philips does not cease to please its customers with new and more advanced models of electric toothbrushes. Philips toothbrushes can be considered a bright representative of an innovative solution for oral care. This is a sonic electric brush that performs up to 31,000 scrubbing movements in one minute. Its bristles, along with saliva and toothpaste, create a rapid flow that completely cleans soft dental deposits, including along the gum line and in other hard-to-reach areas of the oral cavity.
The Philips toothbrush has medium-hard bristles in regular brushing mode. Suitable for daily oral hygiene.
With regular daily use of the Philips Sonicare brush, after a while, you will notice significant improvements in the condition of the oral cavity. It has been clinically proven that after a couple of weeks the bleeding of the gums will stop and the sensitivity will decrease. The tooth enamel will become whiter, and your smile will be stunning.
Benefits:
Cleans teeth well;
Gently massages the gums;
Reliable high-capacity battery;
A timer is provided;
Gradually eliminated tartar.
Waterpik Sensonic Professional SR3000Toothbrush
Acting due to repeated sound vibrations, the Waterpik Sensonic Professional Plus SR-3000 Sound toothbrush cleans the mouth much more effectively than similar devices of other brands. According to studies, this model is 29% superior to other samples in terms of eliminating plaque and 26% better at massaging soft dental tissue.
Efficiency in comparison with a usual toothbrush – 99%.
Ergonomic design and comfortable use.
Full functionality.
Working gently but efficiently, the SR-3000 Sensonic Professional Plus by Waterpik perfectly cleans the oral cavity. It restores natural whiteness to the enamel and stimulates good blood flow in the gums. The best dentist in Glendale, Dr. Sahakyan recommends this toothbrush for everyday use.
Benefits:
Built-in power supply with charge indicator.
Three nozzles with protective caps.
Two modes of operation – gentle for cleansing the tongue and gums, enhanced for the treatment of teeth and interdental space.
Waterpik CP 3000 can be used as a children's sonic toothbrush.
A convenient two-minute timer allows you to control the cleaning process, notifying the user about the need to change the mode every 30 seconds.
Equipped with a latch working module helps to easily replace the nozzles.
The cleaning head with a rounded ultra-soft bristle gently processes the teeth, reaching hard-to-reach places without any problems.
The frequency of sound vibrations is 32,000 per minute.
The convenient handle with a silicone slip is equipped with convenient control buttons.
Conversion of pasta and water into an emulsion enriched with oxygen.
The ability to care for braces without special brushes.
If you keep up with the times, you will certainly be interested in electric toothbrushes. These are modern models that are technologically more advanced and several times more functional than conventional mechanical ones. The use of such brushes will not only allow better to get rid of plaque, and stones and whiten the enamel. It also significantly reduces the cleaning process over time. In addition, electric toothbrushes are not only beneficial for the teeth but also for the gums. Innovative smart solutions make them a truly high-tech product that deserves attention.
If you decide to seriously consider the issue of dental care, the best dentist in Glendale, Dr. Sahakyan at Smile Makeover of LA recommends you buy an electric toothbrush that will provide you with a healthy and beautiful smile.  Please, call 1-818-578-2324 for an appointment today.