TMJ Treatment Glendale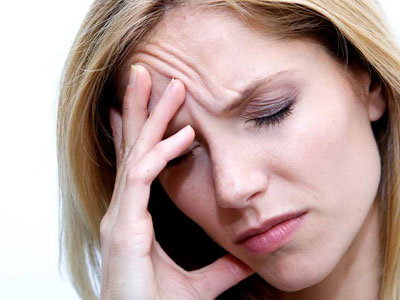 Any person suffering from frequent pain in their neck, constant headaches, or muscle tension may be surprised to find the best solution is through their dentist. TMDJ (Temporomandibular Joint Dysfunction) is a condition that our team of professionals can give you relief for when it's properly diagnosed. The disorder is identified by complications resulting from a misalignment of the jaw joints and surrounding strong muscles. There is a solution if you find yourself struggling to speak, eat, or chew with comfort.
This condition takes a major toll on patients that are experiencing complications on a daily basis, which is why our Glendale TMJ specialist is dedicated to providing treatment solutions. TMJ is often relieved with the use of a night splint or bite guard to relieve the stress. Other patients with a more severe condition require full mouth rehabilitation to correct the bite and alignment of teeth. Relief of the tension can be achieved through our treatment techniques that relax the jaw muscles so that the natural bite can be determined. If the jaw is kept in the proper position, it helps to relieve the tension and pain.
Recognizable symptoms of Temporomandibular Joint Dysfunction (TMJ) can include:
Wear on the teeth from grinding
Loosened or drifting teeth
Soreness and sensitivity
Chronic neck and head pain
Sore and painful muscles in the jaw
Pain in the face
Ear congestion
Decreased motion range of the jaw area
Popping or clicking sound in the jaw
TMJ Treatment Glendale CA – Free Diagnosis
Our team stays on top of the newest diagnosis and treatment techniques for TMJ disorders. The dentists at our practice receive thorough training to address proper bite alignment and occlusion in patients. Not only is there a focus on bite and jaw joint alignment, it is understood that the jaw muscles need to stay healthy to support function. A person that has never suffered from neuromuscular issues or TMJ may end up with misalignment from stress or injury.
You do not have to live with TMJ dragging down the quality of your life through constant discomfort and headaches. Let our exceptional dental team relieve your symptoms to get you back to your old self again. Neuromuscular dentistry will help you protect and care for your teeth so that TMJ is not able to take control of your life. Get in touch with us to schedule a consultation so that we can discuss your concerns with TMJ and find the right solution for you.