CEREC Same Day Crowns in Glendale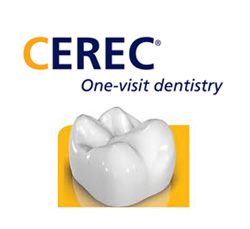 Before we begin our explanation of what CEREC technology is and what it can do for our patients, we should explain what crowns are.
Crowns are dental restorations that act as tooth replacements. For example, if your incisor was significantly damaged, or one of your molars had decayed significantly, dental crowns are used to replace your damaged teeth.
Benefits of Cerec crowns:
Crown will be done on the same day in 2.5 hour, out which 1 hour patient rests.
No more impressions and sending to the lab , no more temporary provisional crowns for 2 weeks.
No need subsequent appointment in 2 weeks for crown delivery.
CEREC is an acronym for Chairside Economical Restoration of Esthetic Ceramics, or CEramic REConstruction.
In the past, receiving crowns took multiple visits to the office. The CEREC process utilizes CAD/CAM technology to assist the doctor with digital imaging, construction, and production of the crown in a single visit.
Over the years, crowns have been crafted from a variety of alloys and materials. CEREC creates ceramic crowns which are extremely durable, biocompatible, and natural looking. The technology can accurately color match the proper shade for the crown and using virtual modeling, it can create a tooth profile that complements your smile!
For more info about our same day crowns service, or to schedule a consultation, give us a call at (818) 578-2324