Invisalign Glendale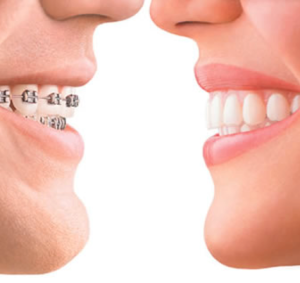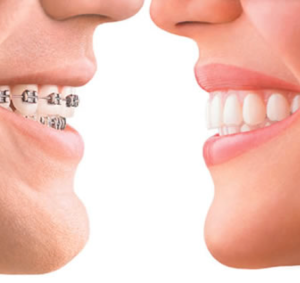 If you are in search of a way to get straight teeth and a beautiful smile, you may think that braces are the only answer. However, the field of orthodontics has made great gains over the years and that means many more options for you. Invisalign aligners are one of the most popular approaches for orthodontic correction for patients of all ages. It's easy to understand why celebrities, teens, and adults are choosing Invisalign.
Invisalign Dentist in Glendale CA
Dr. Gurgen (George) Sahakyan is a specialist in cosmetic dentistry and is a preferred provider for Invisalign in Glendale CA. Just stop by our office or give us a quick call and get a free Invisalign consultation with Dr. Sahakyan.
Experience the Invisalign Difference
Invisalign involves using clear aligners that have been specifically tailored to your mouth. After your initial evaluation, based on physical examination and medical imagery, Dr. Sahakyan will map out your treatment plan. From that point, your custom-made aligners will be created in order to correct the alignment of your teeth. Whether you are dealing with crowding, too much space, or issues with your bite, Invisalign could work for you.
Why Patients Love Invisalign
Patients love Invisalign because the plastic aligners are practically invisible. People won't even know that you are undergoing treatment. You'll also find that they are more comfortable than metal wires and brackets. You can remove them while you are eating, during sporting events, or special occasions. Otherwise, you should wear your aligners for at least 22 hours a day for optimal results. Every few weeks, your aligners will be exchanged for a new set in order to continue minute adjustments to your teeth. Invisalign treatment generally takes the same amount of time as typical braces and the cost is comparable.
Pave the Way to a Healthier Mouth
One of the greatest benefits of choosing Invisalign is being able to maintain good oral hygiene during treatment. Traditional braces make it much more difficult to floss and brush thoroughly. With Invisalign aligners, simply remove them to perform your daily oral hygiene routine. You can also soak your aligners in mouthwash in order to keep them fresh and clean. Avoid drinking beverages with dyes to avoid staining. Once treatment is concluded, you will be able to reap the benefits of a properly aligned smile. You'll find it much easier to keep your teeth clean and could stave off problems down the line such as TMJ disorders. Invisalign is an excellent option when you want to have straight teeth, but don't want the world to know you are getting treatment. Opt for Invisalign and you'll have more reasons to smile.
Invisalign Glendale CA – We are located on the corner of Pacific Ave and Glenoaks Blvd right in the heart of north Glendale. A free cosmetic consultation is available with a simple call. Take advantage of our 0% interest financing and take the step towards a more beautiful smile. Dr. Sahakyan, a Glendale Invisalign dentist, will address your specific cases and recommend the ideal solution for you.