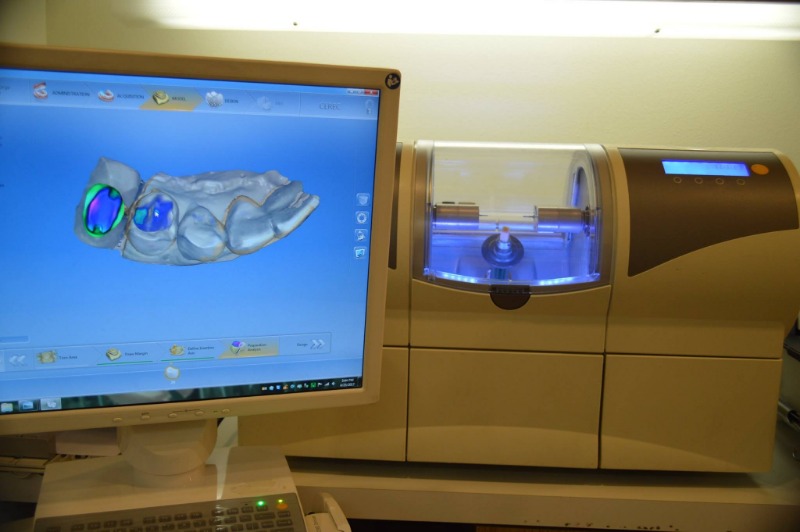 Progressions in dental technology have enhanced even some of the oldest procedures–dental crowns included. Crowns have been used for centuries. However, they've changed a lot in time. At Smile Makeover of LA, we are happy to offer one of the latest developments in the area, CEREC crowns. Let's discuss further on this exciting technology.
CEREC crowns have transformed the way patients think about dental work. Since CEREC lets many individuals basically make an appointment to substitute a broken crown or restorative an injured tooth.
At Smile Makeover of LA, you can walk out that same day with a beautiful restoration. However, if you are wondering if Glendale CEREC Crowns or Glendale Lab-Made Crowns is good; call us to book an appointment with Dr. Sahakyan. Now, the question that pops up in my mind is how CEREC Crowns and Lab-Made crowns differ.
What Is the Difference Between CEREC® and Lab-Made Dental Crowns?
There are countless factors that influence the quality of a dental crown. CEREC crowns are formed using digital tooth impressions. This naturally has a much higher degree of correctness compared to traditional molds. Hence, crowns that are shaped utilizing digital impressions may fit more accurately against the natural tooth structure and significantly lessen the danger of bacteria dripping beneath the crown.
As far as visual looks are concerned, the look of your crown depends upon the skill of your dentist. However, there is no assurance that a lab-made crown will look better than a CEREC crown. To put it in simple words, some labs may even use CEREC technology to make their crowns, almost removing any difference between the two methods. Possibly most importantly, the talent of your dentist will always play a part in the look of your ultimate results. Dentists like Dr. Sahakyan, combine an artistic eye with practical experience to help you attain a re-energized smile that meets your hopes.
Lab-Created Crowns vs. CEREC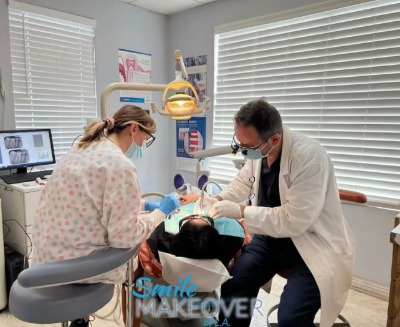 In a way, CEREC actually brings the dental laboratory into our exercise to support patients enjoy both first-rate results and a more opportune treatment process. If you have queries about CEREC same-day restorations, or if you would like to plan an appointment, contact us at Smile Makeover of LA today.
Lab-created crowns are handmade by specialists, meaning you can consider them to be high quality. Though CEREC crowns can match the form of your former tooth with ease, color-matching is at times, more accurate with lab-made porcelain. It is just that for lab-created crowns you need to wait a bit.
Some people fear that CEREC crowns might not look as good as lab-made crowns. Nevertheless, our in-clinic color matching can help us give you a color match as good as the lab. Most importantly, they are just as polished and made of ceramic with the same shine as your natural tooth enamel.
Some people are often bothered about the sturdiness of CEREC crowns. Well, there's no need to be concerned about that. This may be the first time you've heard of these crowns, but then they've been in use for over 20 years now. Accordingly, we have a good idea about their robustness. So, the study suggests that they are as hard-wearing as lab-made crowns.
Glendale CEREC Crowns at Smile Makeover of LA
We invest in technology like CEREC. This is because we're bothered about you. Our patients are our top priority. We are pleased to offer them top-quality dental care. Give us a call at 818-578-2334 or drop by our Smile Makeover of LA to set up an appointment with our Dentist in Glendale, Dr. Sahakyan.