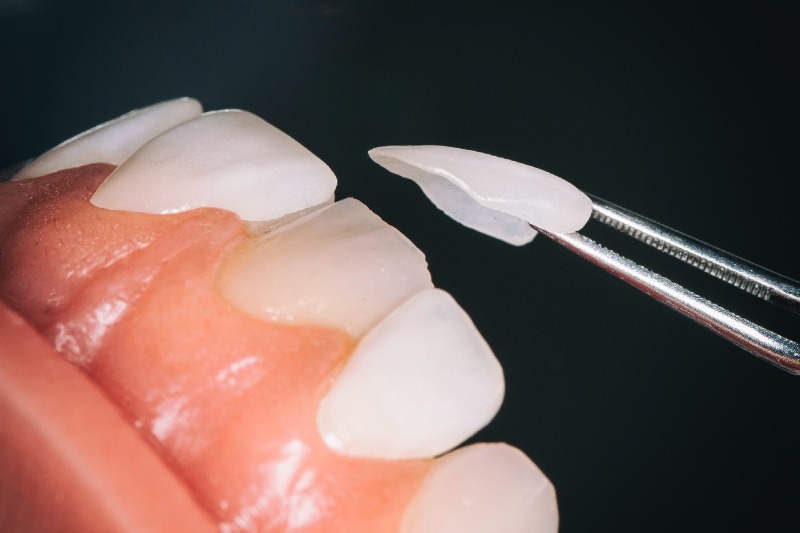 A smile can change one's entire personality. Often, people are afraid of smiling in public. Does it sound strange? Yes, it's unfortunately true. Due to damaged teeth, and gaps in between teeth, people often lose their confidence and hesitate to smile. The good part is now you have a solution to this problem. The answer is veneer.
Let's quickly see what a veneer is. A veneer is a thin white layer, a shell that enhances the shape and the look of a tooth or teeth. A veneer is usually joined with the front surface of teeth. Before understanding the benefits of using veneer, let's dig more into the types of veneer.
Types of Veneers
There are mainly two types of dental veneers.
Porcelain/Ceramic Veneers
A porcelain veneer is a thin ceramic shell that is attached to the front surface of the teeth. It drastically improves the look of the teeth by restoring it naturally and it fits directly to the teeth and brings back smiles of people who suffered because of bad teeth. By opting for yearly maintenance it can last up to 15 years.
It contains tooth-like color composite resin. The dentist applies this veneer directly to the teeth and lasts up to 3-7 years depending on how you maintain it. This veneer application is easier to make and is cheaper as compared to porcelain veneer.
To maintain you need to clean your teeth with a soft toothbrush regularly and also visit the dentist as and when suggested.
Benefits of Veneers
Veneers can treat a number of dental problems.
Veneers can fix chipping and restore teeth with ease. This help to overcome bad bite issues, and missing teeth issues and solve the staining problems as well.
Veneers can cosmetically restore teeth in an easy and simple way.
Labs can create customized veneers based on teeth' shape and color. This improves the smile of the person naturally.
Veneers last really long depending on the types of the items and maintenance
These are good solutions for enamel issues
Now Can I Get One Veneer or Do I Need a Full Set?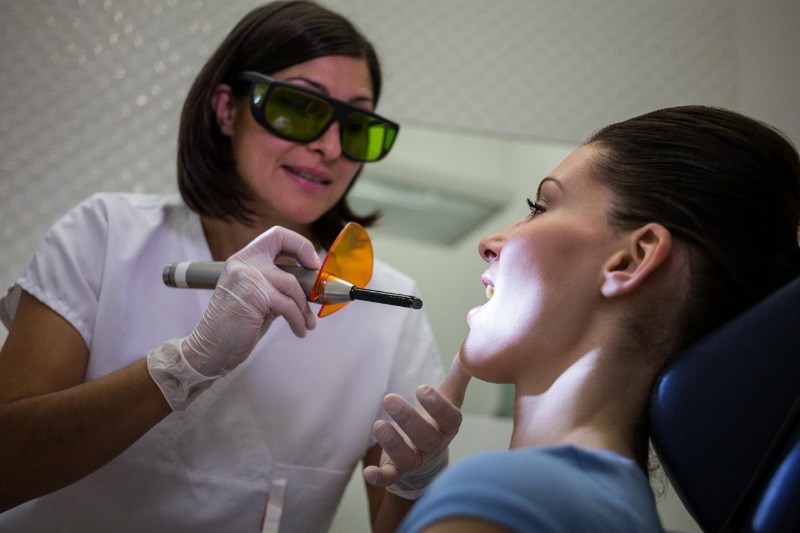 The answer is yes. It totally depends on the condition of one's tooth, one's choice, preference, and budget. If you have any problem like crack, discoloration, or stain in a single tooth you can apply veneer solution, particularly to that tooth. Does everything seem to be fine for you? You may now repair that single tooth. If more than one tooth has issues like cracks, gaps between teeth, and twisted teeth then you may need to go for a full set treatment.
Most of the time, it's been preferred that whoever is looking for the treatment should opt for the full set solution to maintain uniformity and smoothness. But again, it's always preferred that one must thoroughly consult a dentist, especially one who is specialized in providing this solution. It could be a costly and step-by-step process. So, without consulting the dentist and directly jumping into the process might not be a very good idea.
Where to Find a Dentist in Glendale?
If you are looking for a Glendale Veneer expert or a dentist, then you are perfectly on the right page. At Smile Makeover of LA, you can contact Dr. Sahakyan at 818-578-2334. The dentist is making the lives of people, the patients who have similar issues easy with great care. With a solid experience behind and expertise in this field, the dentist is bringing smiles back for many. You can always contact us for a prior appointment.