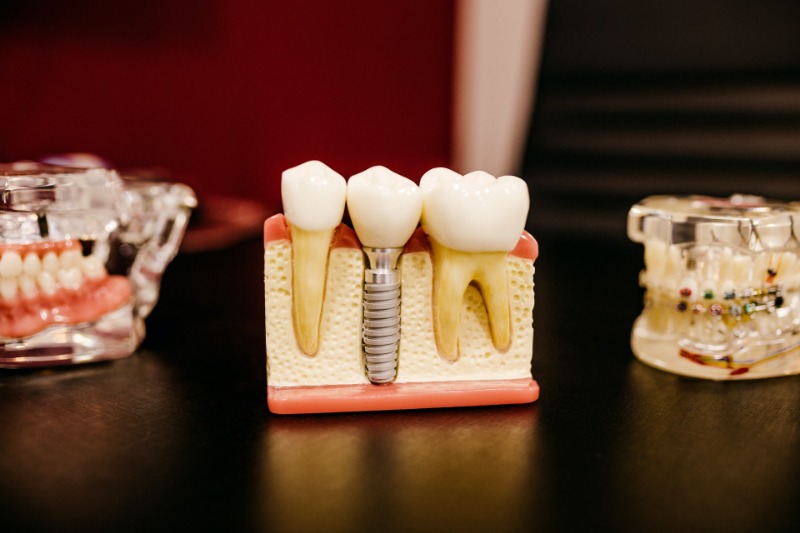 The first thing that people notice about you, is your smile. However, having a smile you aren't proud of can be uncomfortable. One of the ways dental patients are fighting missing, injured, or problematic teeth are with dental implants.
Dental implants are fairly new. Many people are only accustomed to the original false teeth standard of dentures. There are some noteworthy differences between dentures and implants.
What Are The Implant Options Of A Patient With No Teeth?
Are you someone with no teeth in your mouth? Are you looking to have an implant? Well, it is possible to talk about the methods that are certainly successful. The accomplishment of the applied method differs according to the patient's palate structure. Most importantly, the success of the practicing dentist is important. Detachable and fixed prostheses can be used as an application choice. However, after the suitable prosthesis is decided, the patient is set for the practice and the application phase begins.
I Have No Teeth – What Are My Options?
Single Tooth Implant With Crown
Single-tooth implants can be used for patients who need to replace one or multiple teeth. The dental implant is surgically inserted into the jaw bone. So, the dental implant acts as an artificial root. Once the implant is unified with the bone, a crown is then connected to the implant and substitutes the missing space left by the missing tooth. With this choice you can have your teeth individually substituted so they will look to be growing out of your gum, making them look more like natural teeth. This choice habitually necessitates eight or more dental implants.
So, to make this procedure successful, the patient must have a strong enough jaw bone. However, this is important to support the implant along with healthy adjacent gum tissue and teeth. If the jaw bone is not solid enough, bone grafting may be essential.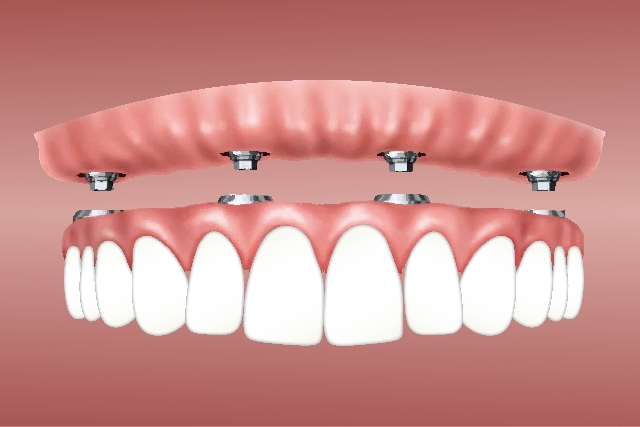 The All-on-4™ treatment is an improved, slightly invasive solution for substituting teeth. The treatment is a full-arch refurbishment with the use of only four dental implants. By inserting the implants at an angle, dentists can employ the available bone, evading the need for any bone grafting. So, this supports preserving the bone and soft tissue.
With this procedure, patients can get a fully functioning, brand-new smile in a shorter process time. Compared to natural teeth, this technique boosts functionality to 90%. They let you eat the foods you enjoy and you can wash the fixed implant bridge as if they were natural teeth.
Don't Wait Until Your Teeth Are Gone: Dentist Glendale
Dental implants may be the ideal way to restore your smile, no matter how many teeth you may be missing. You can be eligible for a dental implant to substitute just one missing tooth or a complete mouth of pearly whites. However, discuss with your dentist about your implant possibilities, and in the period in between be sure you take care of the teeth you have. So, follow a solid oral hygiene routine and whitening efforts.
Why Us for Glendale Implant?
At Smile Makeover of LA, we are dedicated to the absolute highest levels of patient care. We are the most recognized leaders in our field. We handle several dental implants every year, ensuring that all patients have access to the best possible treatment. Our clinic has a carefully selected team of expert dentists, we provide world-class dental implants, bringing back smiles to excellence. So, book an appointment with Dr. Sahakyan. Call us at 818-578-2334 and visit us today!