Your smile is one of the first things people note about you. The glow of your smile is related to the whitening process you choose for your teeth. Though you need to practice regular brushing and flossing at home, there are many compelling reasons to have your whitening done by experienced professionals.
Professional teeth whiteners, to put it in simple words, are safe, effective, and done under the management of a dental professional. Generally, it is worth the extra cost to visit the dentist to get enduring, safe results. Yes, tooth whitening is safe if done correctly.
Looking to know why you should go for teeth whitening? Well, the process enhances your appearance. Foods like tea, coffee, and soda discolor our teeth after a while. After the right whitening process, you'll immediately observe the difference. Teeth whitening will help fight stains that happen from your everyday food and drink.
5 Reasons to Get Your Teeth Professionally Whitened
1. Faster and Long-Lasting Results
The basic reason people wish to get teeth whitening is to get a more pleasing, whiter smile. Accordingly, they want to remove stains that may exist on the surface of their teeth. Nonetheless, the results are not always assured with at-home kits.
To guarantee faster results and a whiter smile that lasts for a longer period, think about getting professional teeth whitening. This ensures that the application is suitably applied and that required safety measures are taken for quality results.
2. Safer Than Store-Bought Kits
Teeth whitening kits available at stores can lead to uncalled-for side effects, such as severe teeth sensitivity and enamel spoiling. On the other hand, professional teeth whitening by a dentist can sidestep the threat of causing teeth damage in any way.
Teeth whitening involves the use of chemicals. It hence requires professional assistance to ensure safety and results.
3. Modified to Meet Exact Patient Needs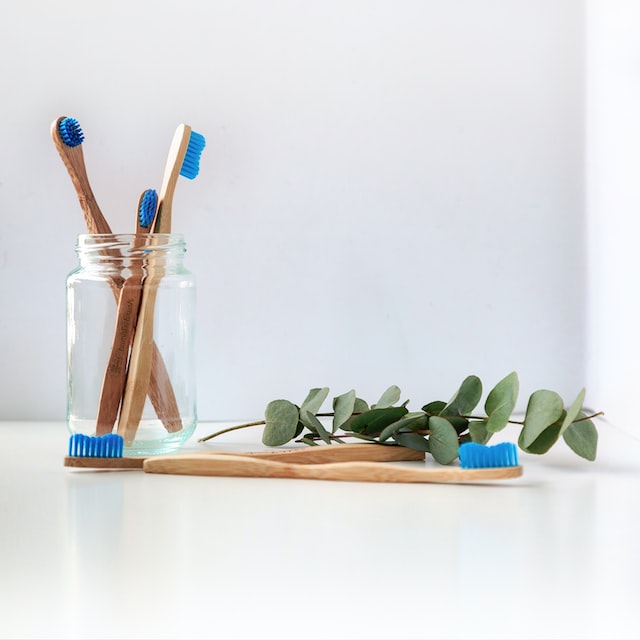 When it comes to teeth whitening everyone has different needs. Some individuals may just need to safeguard the appearance of their teeth, while others may have harsh discoloration and tooth decay that needs to be accounted for. Hence, it is essential to modify the teeth whitening process around each patient's exact needs. This, to put it in simple words, can be done with professional teeth whitening only.
4. Convenient and Multipurpose
Another major ground some are doubtful about going to the dentist for professional teeth whitening is because they consider the dental procedure to be complex and time-taking. Well, the interesting part is professional teeth whitening by a dentist can be done within an hour, or at times a little more. In certain cases, your dentist may provide a professional teeth whitening kit that can be applied at home. These are much more useful and effective than over-the-counter teeth whitening kits.
5. Pocket-Friendly
Many choose over-the-counter teeth whitening kits as they consider professional teeth whitening to be too expensive. However, there are dental clinics where professional tooth whitening is reasonably priced. Most importantly, it is definitely worth any extra cost to make sure that the job is done properly.
Glendale Teeth Whitened
Are you considering professional teeth whitening in the Glendale area? If yes, consider visiting Smile Makeover of LA. When you visit us for professional teeth whitening, you get the benefit of a dental exam. This is the best way to confirm that whitening is safe – and the best process – for your teeth.
Dr. Sahakyan suggests advanced whitening treatment procedures that give consistent and long-lasting results. Call us at 818-578-2334.