In response to the COVID-19 pandemic, we have been closed for over two months now. We are planning on reopening on June 1st, 2020. Our dentists and dental staff in Glendale are ready to give dental care. American Dental Association and California Dental Association gave us guidelines on the safe reopening of our Glendale dental office. The first and most important is that all patients and dental staff need to pass COVID-19 instant screening. As a result, we can deny immediate dental treatment. The treatment delay will depend on the COVID-19 antibody test result. Depending on the test result the treatment might be delayed 7-14 days. However, there are other changes to our operation that you need to be aware of during the COVID-19 reopening in Glendale, CA.
COVID-19 Safe Reopening Measures at Glendale Dental Office
We measure and record temperature with a noncontact thermometer for all our dental staff and patients.
We require COVID-19 antibody blood serum 10 min tests for all dental and hygiene aerosol-producing appointments. The COVID-19 antibody test is required for any procedure that uses the dental handpiece (dental drill). For example, root canals, dental fillings, dental crowns, and other procedures require patients to pass the COVID-19 rapid test.
We do not require the COVID-19 test for consultation, routine hygiene, and prophylaxis appointments.
Surgically Air Purification – filters 99.9% of particles down to 0.1 microns.
Extraoral aerosol suctions – filters 99.7% aerosol contaminants down to 0.3 microns.
We practice proper social distancing by reducing daily appointments.
We use PPE with proper N95 masks, face shields, disposable gowns, and other sterilization protocols per ADA/CDA guidelines.
Please do not enter if you have COVID-19 symptoms
Fever without related cause (toothache, infection, abscess)
Cough
Loss of taste or smell
Flu-like symptoms, sore throat
Muscle pain, chills, headache
What does the COVID-19 antibody test result mean for your dental treatment?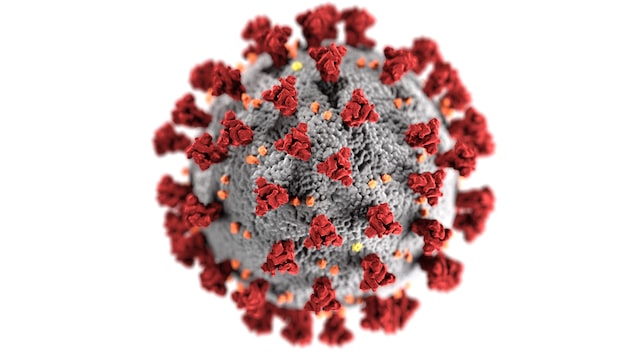 There are three outcomes of the COVID-19 rapid test. In less than 15 minutes we will find out the test result we will find out the result with 95% accuracy (The rapid test we use is FDA approved):
Negative – We will provide immediate dental care.
IGM Positive – The patient is actively fighting the COVID-19 virus. We will reschedule the treatment for at least two weeks.
IGG Positive – The patient has long-term immunity and was exposed to COVID-19 several months ago, all the way to 12 days ago. We will reschedule the dental procedure for a week.
If your test results were IGM Positive you need to seek care. At the time of your rescheduled appointment, you need to pass as Negative or IGG Positive on the COVID-19 antibody test. Otherwise, your appointment will be rescheduled again.
Final thoughts
Fighting the COVID-19 pandemic has been a challenge for all of us. It is more important than ever to act responsibly. Please, if you have COVID-19 symptoms do not make an appointment and contact medical professionals. More information on COVID-19 in Los Angeles County can find here as well as sign up for free Coronavirus testing.
Following social distancing guidelines and wearing face coverings during Glendale dental office visits is mandatory also.
Please be understanding of our schedule. On the one hand, we have the desire to serve all our existing and new patients with their dental needs as soon as possible. On the other hand, we need to reduce daily appointments to increase our social distancing efforts.
To schedule an appointment with the best dentist in Glendale,