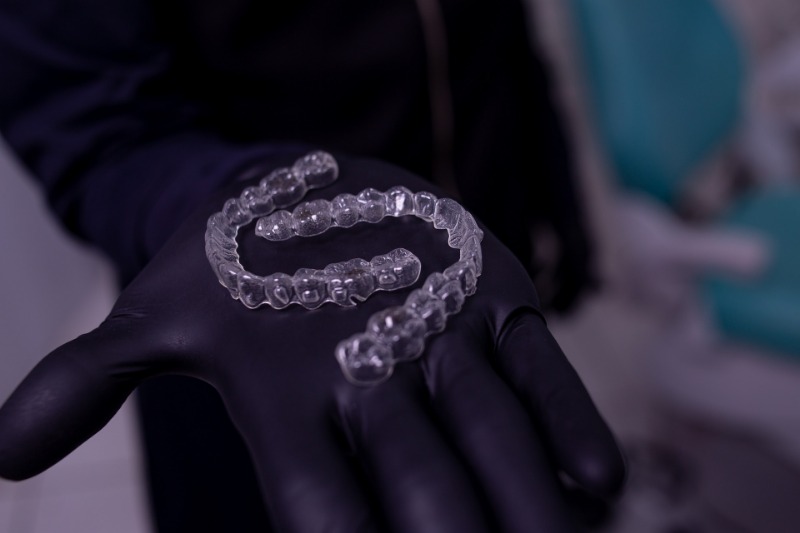 Eventually, it happened. Despite being extra cautious and trying to stay on top of your Invisalign treatment, the day has come when you lost your aligners. Dentists say don't panic. However, it is difficult not to. When you have Invisalign, you need to be wearing your aligners for at least 22 hours each day. It is truly difficult to do if you don't have any aligners. Luckily, this isn't a very big deal. Read to learn what you should do if you get in such a situation.
The write-up intends to explain what to do when you lose an Invisalign Aligner.
Lost Invisalign Aligner: What to do?
The first step when you lose an aligner is to try moving up to the subsequent set of Invisalign aligners.
Switch to the new set completely. This can be done by using both the top and bottom sets, as each series is planned to work together. If they fit and feel easy, just continue with your treatment as scheduled. Hopping a little bit ahead will not seriously affect the treatment. Don't throw away the aligner. Keep it as a backup.
Don't have your next set at home? If they don't fit well, then you can go back to your last set of aligners, from the former series. Accordingly, you should always keep your last series of aligners as a backup. Wear these and schedule a visit with your dentist. Subsequently, they can get you back on track with the following series of aligners.
In a few cases, neither your earlier aligners nor your next set of aligners will fit correctly. Subsequently, you need to come into the dental clinic and they may order you a substitution set for the ones that were lost or injured.
Whatever happens, it's no reason to get alarmed. Your treatment will still advance effortlessly, as long as you address the state rapidly, and inform your dentist!
Consequences of Losing One of My Aligners?
Wondering what to do if you lost your Invisalign aligners? Do not just advance to your subsequent stage of treatment. This is because your aligners are planned to advance your teeth gradually. Hence, if your teeth haven't moved to the proper position, this can alter your treatment. If the next aligner tray doesn't fit right, don't put strength. As a substitute, schedule an appointment to get a standby tray. Your treatment may be set back a week or two, nonetheless, it is better than proceeding earlier and fundamentally having to recreate a large portion of the treatment period.
Learn From Your Mistakes: Glendale Invisalign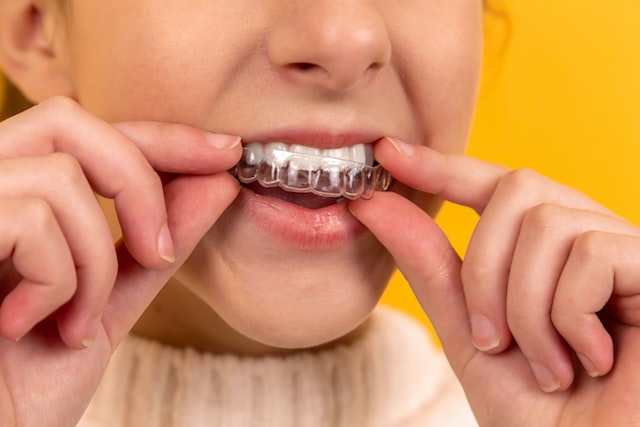 Losing your Invisalign aligner can be traumatic. However, it's nothing to be excessively concerned about. With the support of your Dentist in Glendale, you can stay moderately on track with your treatment.
Blunders are habitually the best teachers. Hence, learn from your experience. Subsequently, create good habits and a routine that will help you to sidestep losing your Invisalign again.
When you want an effective and harmless way to straighten out your teeth in Glendale, consider Invisalign. At Smile Makeover of LA, we assess patients interested in teeth straightening to see if they're candidates for Invisalign all through the consultation. Looking to learn more about Invisalign? Schedule an appointment with us today.
Wrapping Up
The most significant thing to do if you've misplaced your Invisalign aligner is to call your dentist instantaneously. Keep in mind, that there's no need to be ashamed about losing your aligners. Call us at 818-578-2334. Book your appointment with Dr. Sahakyan. Don't Stress Out!