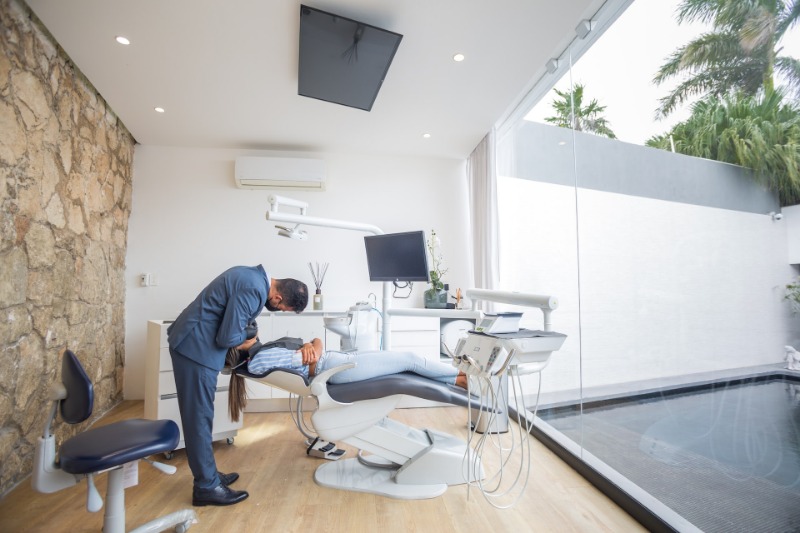 Looking for ways to remove stains from the tooth surface to restore the natural color of the teeth is common. There are numerous teeth whitening procedures out there. So, you may follow natural remedies, commercial gels, or products available or you may choose to visit a dentist for professional cleaning.
Are you considering professional in-office teeth whitening for your teeth? If yes, you have taken the right decision. This, to put it in simple words, is the most popular cosmetic dental procedure in the world today.
However, this write-up aims to discuss the key to a flawless smile with an in-office professional teeth whitening procedure.
In-Office Professional Teeth Whitening Procedure: Dentist Glendale
1: Checking Candidacy
The primary step is to examine the patient's candidacy for the treatment. Expert teeth whitening is not for people who have:
Hypersensitivity in teeth or gums
Stubborn and deep staining
Nevertheless, if the patient is eligible for the treatment and has strong teeth and gums, there is no problem
going ahead with the process.
2: Preparing Phase
In this stage, the dentist uses prophylactic cleaning to clear any plaque collected on the teeth. Subsequently, there will be a dental exam to appraise the person's oral health. The dentist may as well exclude potential dental risks to safeguard an effective treatment.
3: Exposing the "Esthetic Zone."
The appealing zone is a part that is highly noticeable while smiling. It is as well-known as the smile zone and can influence how a person smile. A cheek retractor is implanted into the patient's mouth to expose his aesthetic region. Every so often, accomplishing harmonious results in the aesthetic part is challenging. So, a specialized dentist knows how to perk up a person's smile by giving curative benefits.
4: Protection Against Bleaching Gel
The teeth whitening process includes an application of a bleaching gel that might infuriate the patient. Then, to sidestep it, a toughening resin is habitually painted onto the patient's gum tissue to shield it against any irritation.
5: Applying the Bleaching Gel
This stage comprises the application of a bleaching gel that comprises hydrogen peroxide. This application stays on for about 15-30 minutes. Post its elimination, a fresh gel is applied for an extra period of about 30 minutes.  The teeth are also reviewed to see which area needs more bleaching.
6: Elimination of Cheek Retractors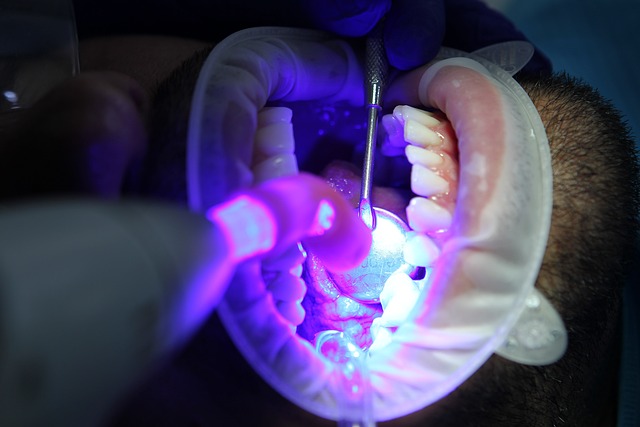 Subsequently, the cheek retractors are detached once the ultimate gel application. So, the dentist sensibly checks the changed shade in the post-treatment stage.
In-office whitening takes place under wisely supervised conditions that permit the harmless, precise, pain-free use of a comparatively high concentration of bleaching gel – yielding results that are noticeable immediately.
Advantages of In-Office Professional Teeth Whitening Procedure
Produces fastest results
The safest form of bleaching
Gum and tooth sensitivity are more manageable today because of thicker peroxide gels and the implementation of desensitizers such as potassium nitrate and fluoride.
Glendale Teeth Whitening Procedure
Keep in mind, that even safe whitening treatments should be done as per the directions given, or else there could be chances of developing tooth or gum uneasiness. Overdoing whitening treatments can even lead to damage to the enamel of your teeth, accordingly, it's imperative to follow the directions.
So, if you are looking for a reliable, affordable in-office teeth whitening treatment center offering results in just an hour; visit us at Smile Makeover of LA. However, we are the most preferred choice for people who want dependable whitening fulfillment. Looking for a bright, white smile? Call us at 818-578-2334. Consult Dr. Sahakyan, for a brighter, whiter smile without the wait.