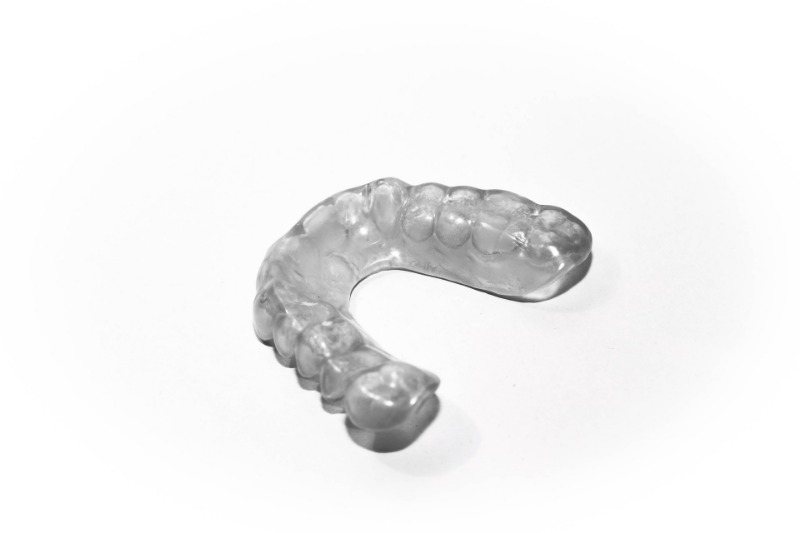 Just think of a situation in that you unexpectedly lost one or two of your front teeth. Smiling, talking, eating—everything would all of a sudden be affected. Knowing how to avert injuries to your mouth and face is particularly important if you take part in sports or other entertaining activities. Wondering how? The answer is simple. You simply need a mouthguard.
Mouthguards cover your teeth to guard teeth and gums. You may go for custom-fitted mouthguards to fit and shield your teeth better than over-the-counter types. Nightguards can ease teeth grinding. Dentists advise kids and adults to wear mouthguards during contact sports or activities similar to biking.
It's very essential to wear a mouth guard if you play sports or clench or grind your teeth. The best kind of protector is a custom-fitted one that your dentist makes specifically for you considering your problem and requirement. There are quite a few guards, particularly for braces that cover both the upper and lower teeth for sports.
6 Signs You May Need a Mouthguard: Glendale Dentist
Experience Headaches When Waking Up
Do you feel a raging headache every morning? Well, if yes, it could be because of grinding all through the night. A mouth guard, to put it in simple words, might not stop you from grinding completely, but it may help for sure. Discuss with your dentist the options that are available for you. You may search online as well to understand the common causes, treatment options, and most importantly the exercises to respite to help you relax at night. Accordingly, you will be less likely to grind. Your dentist can recommend other ways to reduce teeth grinding.
Your chipped tooth not only shows that you necessitate dental care for repair, but it is also a sign that your teeth grinding has become more serious. As you touch your teeth jointly and grind back and forth, you can put a lot of stress on the enamel — in your sleep. This could really harm your teeth. This can be costly to patch up and can even cause cavities. Accordingly, it is best to talk to your dentist about a mouthguard before you break off more teeth.
Extreme grinding may lead to inflammation surrounding the jaw. This is because of teeth grinding. If the dentist detects you with this disorder you will be measured for a mouthguard. The soreness linked with TMJ disorder will decrease along with reducing your grinding and keeping your teeth safe.
Experience Discomfort and Jaw Ache
The jaw and facial muscles are under pressure with teeth grinding. At times, even during the day, you experience inflexibility. With this soreness, you may find it hard to chew your food. As you chomp your food you may at times hear a clicking sound. If left untreated it may have an effect on your speech.
Your Sleep Is Interrupted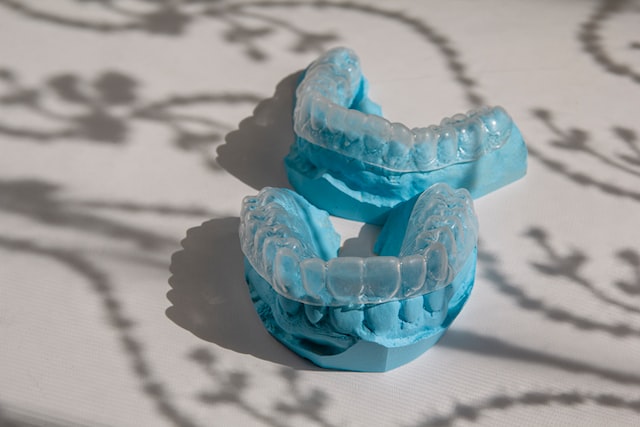 If you get a mouthguard, you are expected to have good sleep and at the same time, your teeth are maintained.
People who clench or grind their teeth during sleep; don't feel it. They generally come to know of it when notified by others. Teeth grinding is something that isn't perceptible but could damage your teeth.
Glendale Mouthguard
Are you worried about your teeth clenching? Contact us at Smile Makeover of LA. We are committed to delivering premier quality mouthguards. We encourage you to book a slot by calling us at 818-578-2334 to consult with Dr. Sahakyan your most dependable Dentist in Glendale.