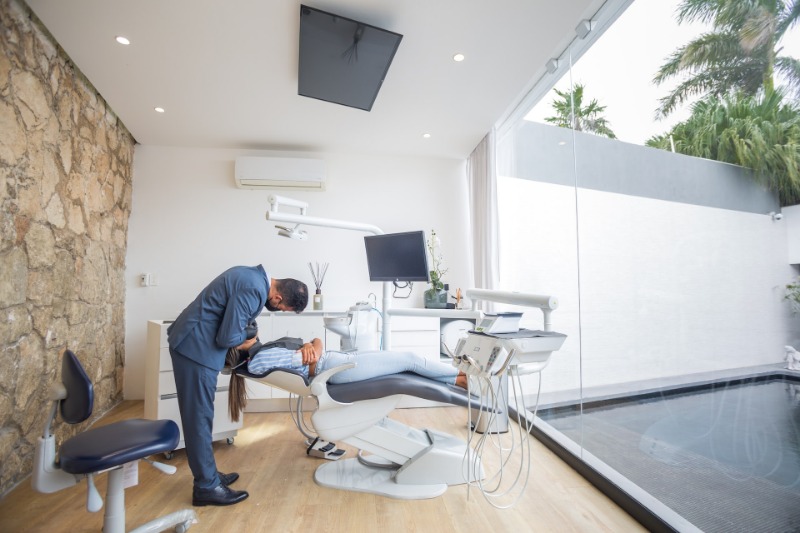 If you have severe gum disease, cavities,s, etc, you don't have to settle for dentures,s, etc. At Smile Makeover of LA, our dental team makes it possible to have all of your teeth substituted – in a single day.
Teeth in a Day, dental implants give the look, steadiness,s, and function of natural teeth. You will not be able to eradicate the prostheses, so you will never have to bother about your teeth falling out. You will be able to relish foods that you once had to evade.
However, if you are looking to know, how can I get new teeth in a day; let's explain.
Teeth in a Day
As you get four dental implants positioned at once; "Teeth in a Day". When that's done, you instantaneously have full teeth substitutions attached to the implants.
Before the day of surgery, your measurements will be taken by the dentist and molds will be shaped. These molds, along with pictures of your prevailing teeth, will be sent to the dental laboratory. A description of how you'd like the final product to look is sent as well.
Your dentist will give you a light sedative along with dental freezing on the day of surgery. Any residual teeth will be drawn out. The dentist will place four dental implants in a very precise way so they can attach the teeth to them on the same day.
While this continues, the dentist and the dental laboratory technician will work together to produce the piece that will appear and function like teeth.
Once your gums have healed, you will return to the restorative dentist's clinic for new molds. So, at this stage, permanent tooth substitutes will be made. The good news is this part of the visit is trouble-free and generally does not need any dental freezing!
Various Kinds of Teeth in a Day Implants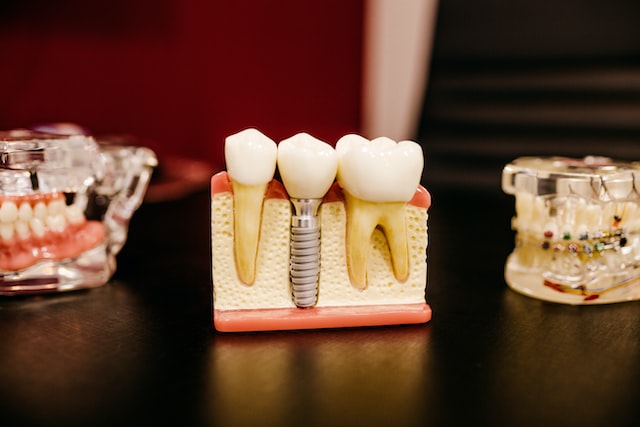 One-day dental implants
Immediate load implants (ILIs)
Mini dental implants (MDIs)
All-on-4
Good Candidates: Who Can Get Teeth in One Day
Good overall health
The jawbone must be in good condition
Non-smokers or those ready to give up smoking prior to the starting of the procedure
Teeth in a Day Procedure: Dentist Glendale
Consultation
Surgery
Fitting
Aftercare
Final check-up
Best Clinic for Glendale Teeth in a Day: Expertise and Technology
Generally, Smile Makeover of LA, is a full-service dental practice, offering quality care for all your dental needs. From a simple cleaning to a complex smile makeover or check-up or full-mouth reconstructive dentistry, we approach every patient with the same level of esteem, admiration, and dedication.
We strive to offer the best dental care. At our clinic, you can consult with Dr. Sahakyan. He has the best dental experience. We apply state-of-the-art technologies and recurrently adopt new methods. Recent dentistry is continuously improving and we give our best to improve with it. So, call us at 818-578-2334 to book your appointment.
Known as a leading dental clinic serving patients in the Glendale area, Dr. Sahakyan, at Smile Makeover of LA is committed to delivering the best quality dental care. However, we want to offer you the very best dental care we can, every time you visit our clinic.
Why Choose us for Teeth in a Day?
New smile in just one day
Safe and effective
Save time and money
Experienced dentist
Generally, the process of getting teeth in a day may differ depending on your necessities. If you are wondering to know if Teeth in a Day is—Myth or Reality; it is recommended to consult your dentist with any questions you may have. So, reach us today!